Air Conditioning Repair in Bergen County, NJ
Swift & Reliable 24-Hour Emergency AC Service in North Jersey
Having a broken air conditioner can be a frustrating and uncomfortable situation for you and everyone in your home. For some people, a malfunctioning air conditioner can create a dangerous environment for elderly, young, or people with certain illnesses who need to avoid extreme heat.
Enlisting the help of our air conditioning repair in Bergen County, NJ specialist can help ensure that your AC is working again quickly. The helpful technicians at Prestige Air Heating & Cooling, LLC can provide you with focused and detailed repair services that are designed to help your specific situation. Make sure to check out our indoor air quality services!
If you are in immediate need of AC repair services, you can call us 24/7 at (973) 755-2210 for help in Woodland Park, and throughout Bergen County.
Signs that your ac may need repairs
Signs That Your AC May Need Repairs
Even with regular maintenance and proper use, all air conditioners will need repairs at some point or even replacement. It is important to know what to look out for to determine if your AC needs our Bergen County & Wallington air conditioning repair.
If your air conditioner is experiencing any of the following issues - give us a call right away.
Lack of cool air coming from your unit could be a sign of compressor failure or that your Freon levels are too low
Limited or weak air flow could mean that there is debris in your unit or that there are issues with your ducts
Moisture near your AC system could indicate a refrigerant leak - if there are pools of water could mean that a drain tube is blocked
Odd noises such as rattling, squealing, or grinding coming from your unit usually mean that there is an issue internally, such as a broken motor or lack of lubrication
Foul smells coming from your vents could mean that there is mold in your ductwork or inside the AC unit or that the wire insulation has burned out
Should I Repair or Replace My Air Conditioning Unit?
In some cases, Bergen County & Wallington air conditioner repair may not be the most cost-effective option. The age and condition of your AC system, the cost of repairs, and your system's energy efficiency are all key factors in choosing to repair or replace your existing cooling system. Generally speaking, if your air conditioner is more than 10 years old and requires costly repairs (worth $500 or more), replacing your AC system should be considered. Our friendly and knowledgeable Bergen County AC repair technicians can provide you with an honest evaluation of your system and help you understand your options. In order to avoid your AC unit failing completely, make sure to get it routinely maintained.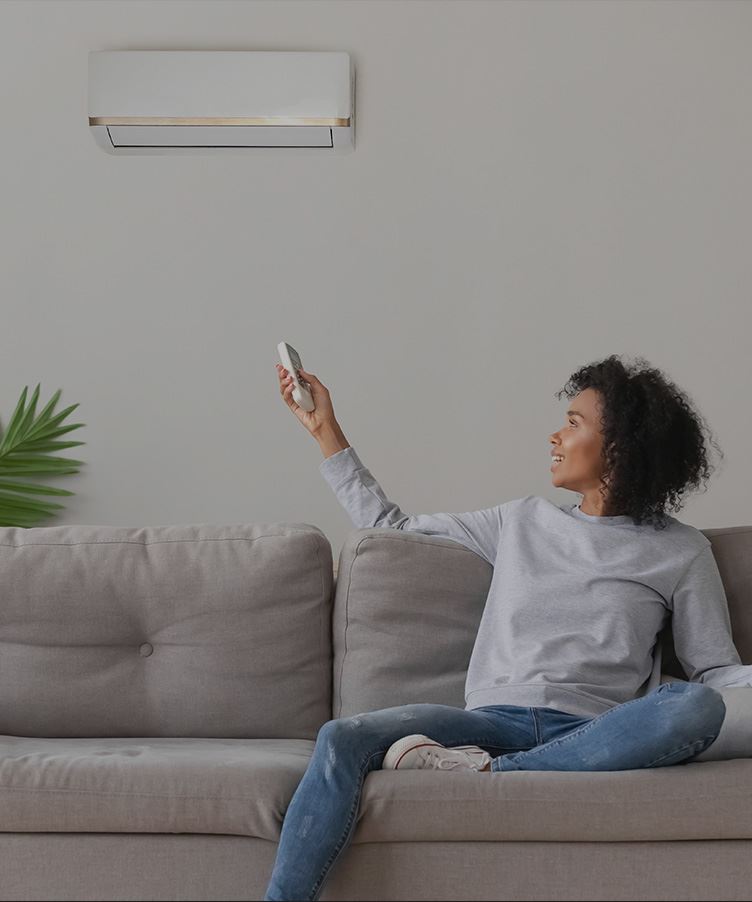 24/7 Air Conditioning Repair in Woodland Park & Surrounding Areas
With nearly 15 years of experience in HVAC systems, our lead Bergen County AC repair technician is able to provide dedicated repair services to help keep your air conditioner working. Certified by the EPA and NATE, our lead technician is dedicated to training and education in the HVAC industry in order to provide you with outstanding service.
If you are worried about the price of our Bergen County air conditioning repair services, we have reasonable rates and can match our competitors' prices. If you run into an emergency with your air conditioner, we can be reached 24/7 for emergency HVAC services.
Our Team Is So Clean We'll Put Your Maid to Shame

We Use Nothing But The Latest Tools & Equipment

We Are Lead By A Nate Certified Technician

Our Technicians Are Licensed, Bonded, & Insured

A Team of Local, Home Comfort Experts

We Offer 24/7 Emergency Services
Contact Us
Feeling a Spark? Contact us today
to speak to a member of our team.