Indoor Air Quality Services in Bergen County
Improving Your Home's IAQ
Our goal at Prestige Air Heating & Cooling, LLC is to make sure you and your family are safe, comfortable, and well-informed. Nowhere is this clearer than with our comprehensive indoor air quality solutions. If you or a family member suffer from allergies, asthma, or respiratory issues, the importance of your home's indoor air quality cannot be overstated. Our technicians are all licensed, bonded, and insured, and are ready to help you breathe easier.
Our exceptional indoor air quality services include:
Air filter installation or repair
Humidifier or dehumidifier services
Air purification installation, repair, and replacement
To learn more about our indoor air quality solutions, call our team today at (973) 755-2210.
Benefits of Indoor Air Quality Services
Poor indoor air quality can have serious effects on your health. Not only will it exacerbate allergy symptoms, but can also cause headaches, fatigue, nose, eyes, and throat problems, as well as flu-like symptoms.
In addition to air purifiers that help eliminate the biological contaminants, keeping your humidity levels under control can actually keep your home feeling more comfortable, and even lower your energy bills.
4 benefits of indoor air quality solutions:
Eliminates allergens like dust, dander, mold, and pollen
Reduces odors in your space
Balances indoor humidity
Reduces energy costs
Air Purification Systems That Are Second to None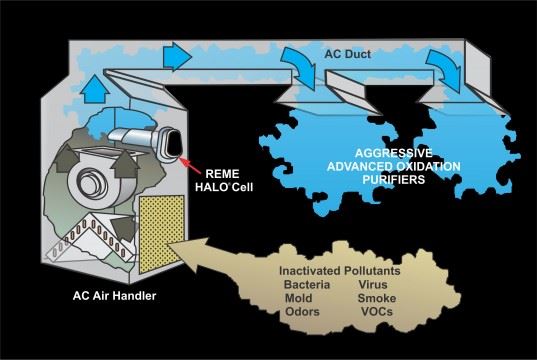 Not only does our qualified team provide unparalleled service, but we also use only the latest and most effective products on your home or business. The REME HALO® is one of these products.
This system uses proprietary Reflective Electro Magnetic Energy technology in order to actively purify your air and can be quickly installed into your existing ductwork. It has been proven to reduce mold and viruses, as well as drastically minimize exposure to infectious diseases, like STAPH and E Coli.
If you are interested in installing an air purification system, or learning more about the other indoor air quality solutions we offer, call our experienced team today. We will happily work with you to find the perfect solution for your home or business.
Dial (973) 755-2210 or reach out online by filling out this quick and easy form.