Bergen County Duct Repair & Installation
Keeping Your Home's Heating & Cooling Services Running Smoothly
A ventilation system composed of clean and functional air ducts can help your heater and air conditioner working efficiently and effectively. Having properly installed and repaired air ducts can be crucial in helping you stay comfortable and help you avoid breathing in allergens and potentially harmful materials.
Our HVAC Ductwork Repairs & Installations
Having an accomplished Bergen County heating and cooling specialist work on your air ducts can ensure that the rest of your HVAC system is working at maximum efficiency. At Prestige Air Heating & Cooling, LLC, we have helped many people in Woodland Park, Bergen County, and the surrounding areas with their air ducts. We also offer 24/7 emergency repairs because we know that these issues can arise without any notice. It's important to get your indoor air quality tested as well, give us a call, we can help!
How Do I Know If My Air Ducts Are Leaking?
Leaks in your air ducts can cause heated or cooled air to escape en route to its destination, requiring your HVAC system to work overtime to bring your home to the intended temperature. This can not only shorten your heating and air conditioning unit's lifespan, but it can also cause your monthly energy bills to be higher than they should. Leaks can also allow dust, dirt, and other contaminants to enter your air ducts, polluting your home's air quality whenever you use your AC. To help you save money, it is important to have your ducts inspected and sealed by a trained professional.
Signs of a Leaky Air Duct
Common symptoms of leaky air ducts include:
Certain rooms of your home are harder to heat or cool than others -
When certain rooms are having a hard time getting cooler or getting warmer, this could be a sign that your air ducts are suffering from a leak. You'll want to check for any leaks or cracks around the air duct seams. If you discover one, call our expert air duct service team for professional help.
Your rooms are dusty after using your air conditioning -
If you have leaky ductwork, it can pick up dust particles and blow them all around your home. Dust is a normal problem, but if you notice an excessive amount of dust, give us a call.
Your utility bills seem higher than normal -
Check your energy bill, does it seem to be getting higher than normal? If you have a leaky ductwork system, your energy bill is only going to increase due to the leak.
Contact Us for Help from a Trained Specialist
At Prestige Air Heating & Cooling, LLC, we have a very focused and detailed lead technician who has committed himself to continued education and training. He is also EPA and NATE certified and is very conscious of our work in your home. We even put down mats and covers to help prevent your home from being dirtied. Take a look at our rave reviews as well as our incredible promotions!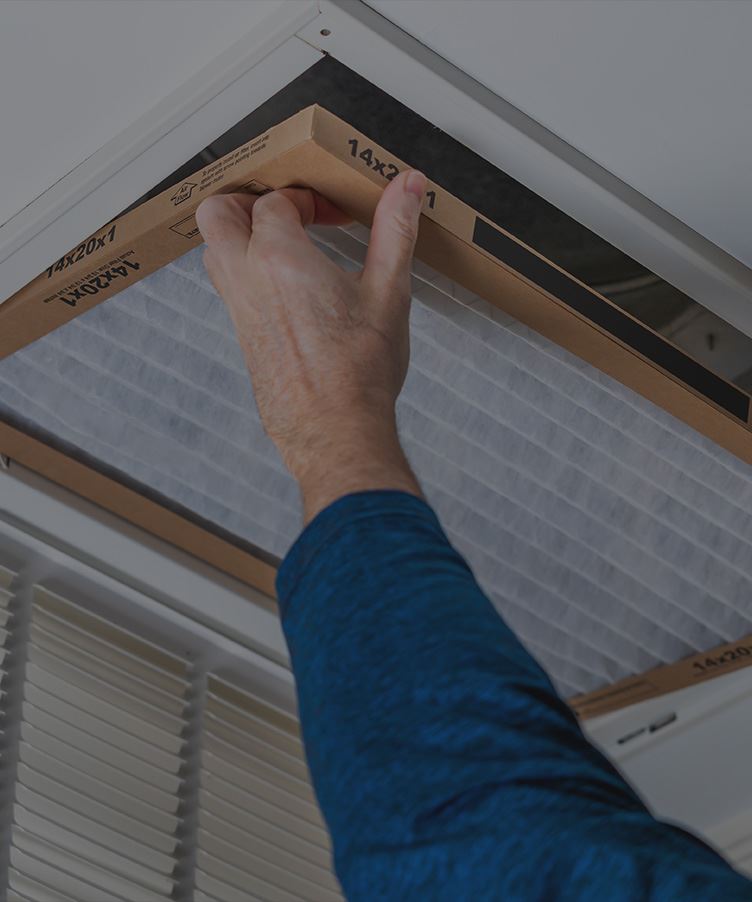 The Benefits of Properly Functioning Air Ducts
You can experience many advantages to newly installed or repaired air ducts, such as:
Allowing your air conditioner or heater to work better without leaks or clogs inhibiting airflow.
You will be able to be more comfortable with your HVAC system working better.
You can save money on utility costs since it will take less time to have a comfortable environment.
Having better air quality with fewer pollutants and contaminants entering the home.
Our Team Is So Clean We'll Put Your Maid to Shame

We Use Nothing But The Latest Tools & Equipment

We Are Lead By A Nate Certified Technician

Our Technicians Are Licensed, Bonded, & Insured

A Team of Local, Home Comfort Experts

We Offer 24/7 Emergency Services
Contact Us
Feeling a Spark? Contact us today
to speak to a member of our team.